Possibly the most gratifying part of running a publishing house is getting good books in the hands of lots of people. All the hustle, the logistics, the cat-wrangling pays off when we see a positive review from someone we didn't send our books to, or a gush on social media from a reader just discovering our titles, or an email from a bookseller telling us they can't reorder our books fast enough.
Books take on lives of their own. They spread like a beneficial virus, through word-of-mouth. Once we figured out how to get books in front of readers, all of a sudden, they were free to run wild. And run they did!
When we started this enterprise back in 2019, we really weren't sure how we would be reaching people. We knew we'd have an online store, and there was a notion of working with bookstores (maybe on a commission basis). Then Horizon Books in Traverse City, MI, wanted to be able to order Rediscovery using their normal systems. That's how we discovered Ingram.
That opened the door to most of the bookstores in the United States.
It took us a little over a year to establish our coast-to-coast network, including most of the independent bookstores in the country. We met hundreds of lovely booksellers, with whom we have the joy of chatting every few months when a new release comes out. From Portland, OR to Portland, ME, anywhere in the country, there's likely a bookstore near you that carries out titles.
But what about the rest of the world? It wasn't as much fun to urge people to find our books at their local shop when so many people didn't have easy access to our physical titles. I mean, sure, they could get e-books (and they do) and they could order from Amazon (the necessary evil), but what about the folks in Canada, or the UK, or Australia, or New Zealand, who wanted to get their hands on a signed copy of Kitra or The Eighth Key?
Obviously, we couldn't let our efforts be stopped by borders!

We are happy to announce that as of this month, Journey Press has officially become an international concern, with titles north of the 49th parallel and across both seas. And while we don't exactly play favorites (we love all of our bookseller friends!) we thought it'd be fun to celebrate our new global status by spotlighting a great store from each of the new countries we're in:
Variant Edition, Edmonton, Canada
Deep in the heart of Canada's Texas lies an oasis of progressive awesome. Danica and Branden sell SFF books and comics of all kinds. Moreover, they are extremely queer-friendly. They don't ghettoize their LGBTQIA+ section. Instead, one can find rainbow flavor in every section.
They have a vigorous online presence, too. They invited me on their show yesterday, and we got to talk about bookstores and books and life in the 1960s and other fun topics. Check it out. And then check them out!
Portal Bookshop, York, United Kingdom
"Queer, nerdy, indie!" is how this lovely bookshop describes itself. Is it any wonder that we love working with them so much?
Lali works really hard to maintain a diverse collection of SFF and Queer books. If you're in northern England, this shop is a must see!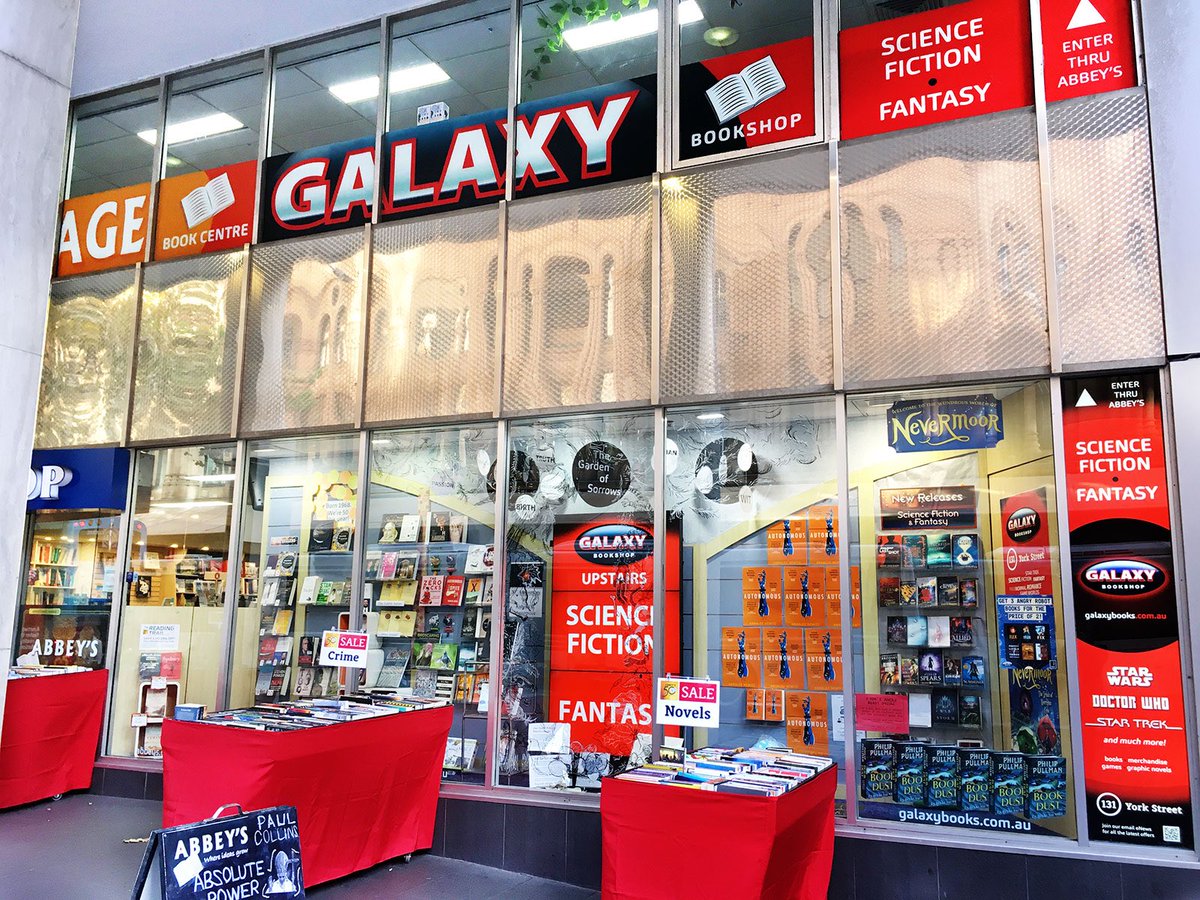 Galaxy Bookshop, Sydney, Australia
You gotta love the name! And everything else about this amazing subdivision of Abbey's Books. Again, science fiction and fantasy are their bread and butter (and Vegemite(™)). Definitely a go-to destination in southeast Oz!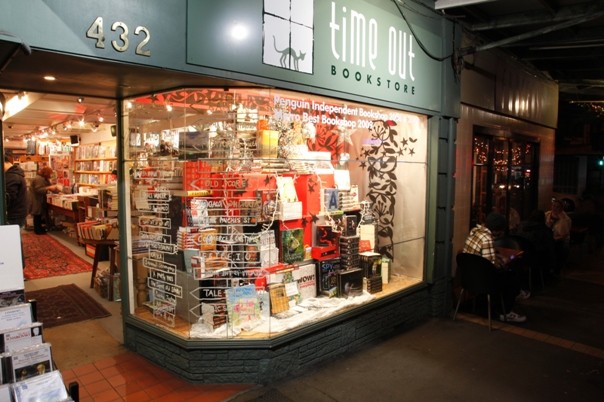 Time Out Bookstore, Auckland, New Zealand
With two locations in the Auckland area, Time Out offers twice the joy for the bibliophile. Suri, New Zealand's Young Bookseller of the Year 2019, makes sure the shop's selection is diverse and entertaining.
So wherever you are in the world, we can now proudly say that there is likely a bookshop carrying our titles somewhere near you. And if your local bookstore doesn't have our books (*gasp*), then we urge you to give them a call.
After all, the more folks we can get on our literary Journey, the better!